ENJOY LIFE - This neck and shoulder massager releases tight, stiff and sore muscles in the neck, shoulders or legs by pressing, squeezing and kneading to help improve circulation for relief Muscle pain fatigue promotes healing of tension headaches and migraines.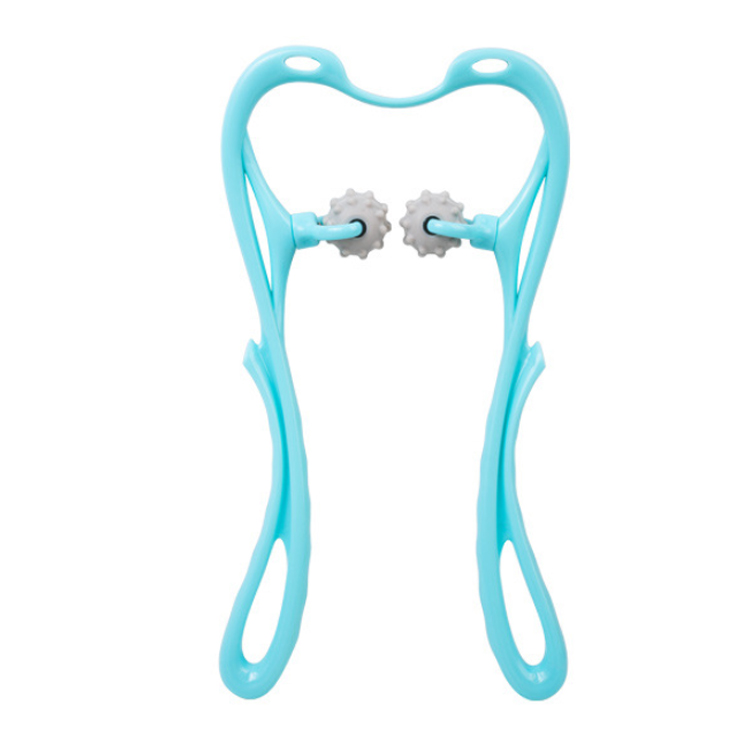 Controllable Shiatsu Intensity - You can apply the right amount of intensity according to your different massage needs to achieve your ideal and comfortable relaxation effect, suitable for all ages and easy to use.
MORE COMFORTABLE AND HYGIENE - The massage ball is detachable to massage the head, and is also a small tool for migraine relief, and is washable, reusable, and more comfortable and tidy.
Deep tissue massage anytime, anywhere - this handheld massager weighs only 200 grams, which means you can get a trigger point massage at home, in the office, in the yard, outdoors, or basically anywhere you want. It truly gives you a deep tissue massage, relieves stress and enhances blood circulation anytime, anywhere. Carry it with you or even use it as a relaxation tool to prevent muscle injury.